POS App
Android Mobile POS terminal
Simple app that would help micro, small and medium-sized merchants to use their phones as a POS terminal to accept payments.
Overview
What have we done?
Chili Labs was tasked to create research, UX flow, Design system, 
and interactive design prototype for the POS mobile app.
Result
Key app functionality
POS terminal works using the NFC sensor, which is located very differently for each phone model. 
 Dashboards and analytics allow merchants to look at how much they have sold, their transaction history, and overall statements.
Result
Fit for each business — Highly customisable
App design includes multiple customisable themes and variations 
on how the app will look, so merchants can find something they like.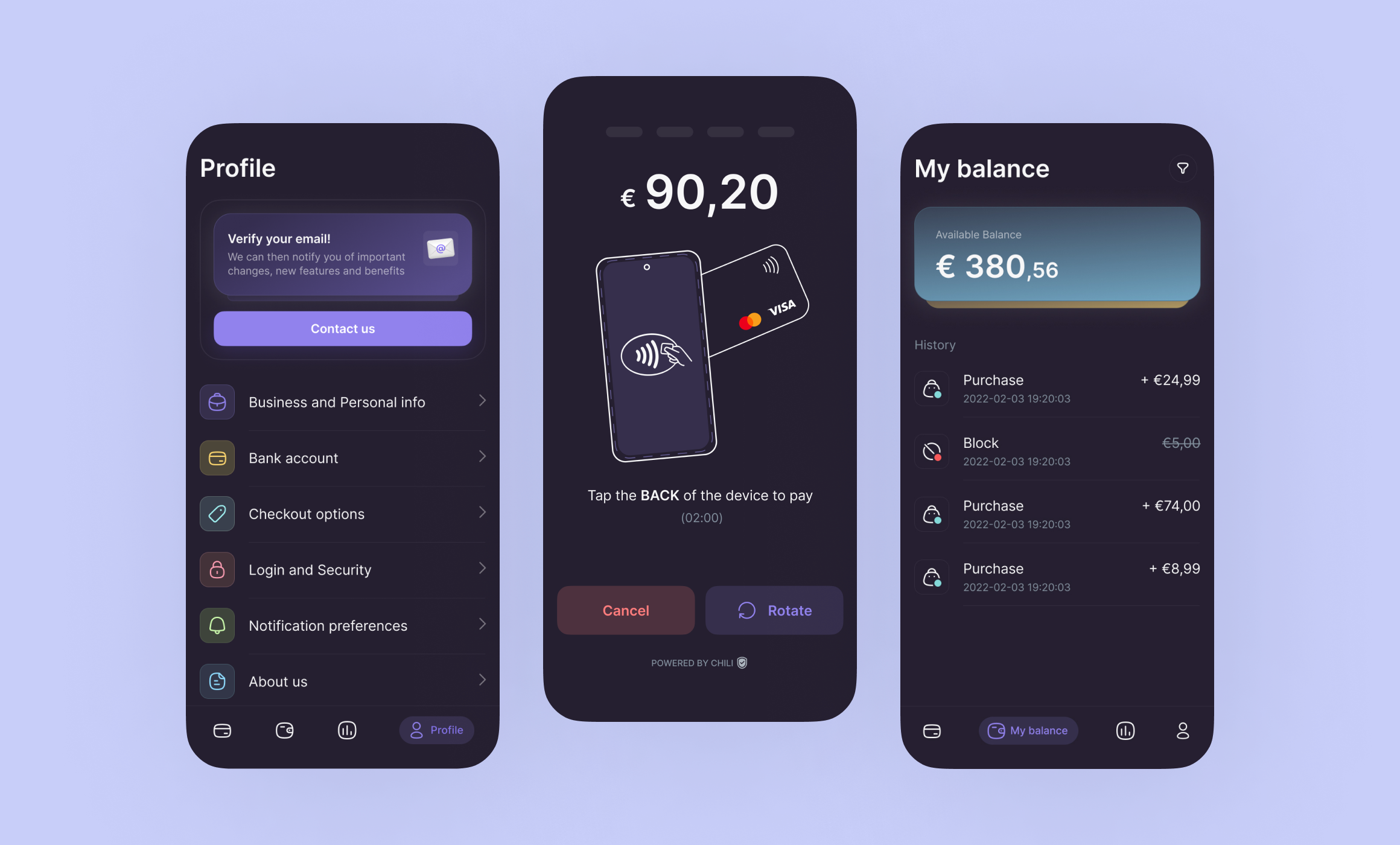 Result
Design System
When we create a design, our key points are attention to detail, states, and future re-usability. Even if the client does not continue to work with us, they can adjust 
and create functionality with minimal effort.
The process
Our process
A well-established process is a key factor to a successfully delivered project. Our goal 
is to invest time and attention in all design phases so that the result is well thought out, visually appealing, and tested on potential users.