Balcia design & flutter mobile app
Balcia app design & development
Imagine an insurance app that's like your safety net in the digital world. It's your one-stop shop for all things for the insurtech, making the traditional insurance companies anything but boring!
Overview
Services we provided
Chili Labs was tasked to create research, design system, design and development of the Balcia mobile app.
Process of delivery
How we started
Our main task was to make a non-standard, innovative mobile application design and app development for an insurance services. Chili Labs participated on all stages of project implementation: ideation phase, research, and a design concept. We used bright colors, bold images and atypical compositions.
Disrupting the insurance world
Digital only insurance purchase
Whole app idea was to serve as a digital first and only source how to purchase insurances, submit claims and do all the activities that you would do with on-site. The target audience is young people who are technically advanced and are used to do everything online. They are trying to avoid human interactions as much as possible, replacing it with apps and relying on tech to help out in all the questions.
App Usability
Submit a claim online
The challenge that we had to resolve, was to speed up the claims submission filling in and compensation processing through the app. Mobile application helps user to pre-fill as much information as possible and the more information is input before, the faster it is to use in the future.
Customisation & inclusivity
Dark / Light theme to work for everyone
App was designed with a clear, simple layout, contrasting colors, through visual and consistent navigation and font-scaling friendly for the better accessibility. We incorporated inclusivity and availability for everyone in mind.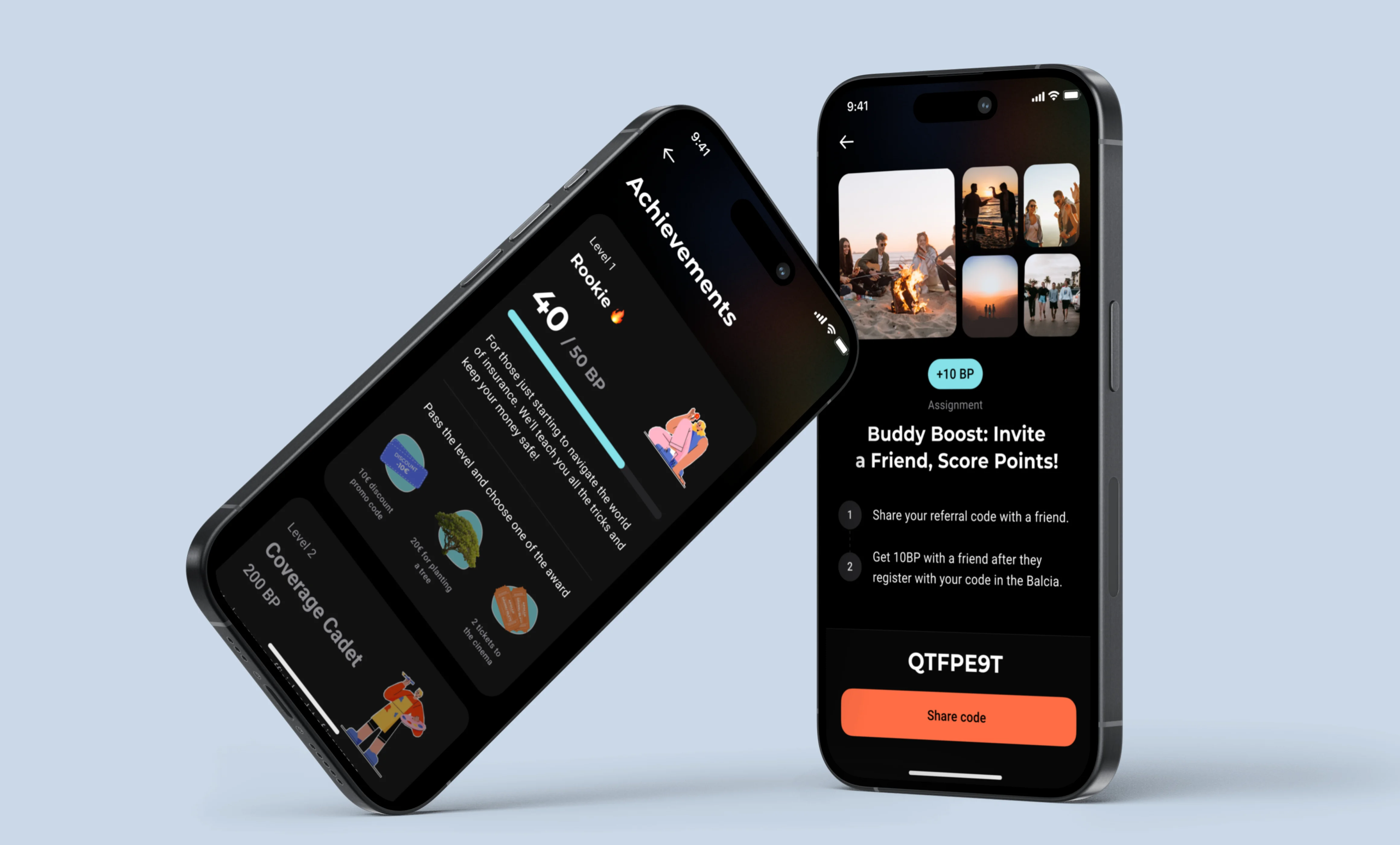 Future support & adjustments
Design System
We created a collection of reusable components and clear standards that can be assembled together to build any number of applications. Completed design systems aid in digital product future design and development of products, it makes mobile apps and websites consistent and easier to maintain.