Social trading platform

An investment expert in your mobile device, for you to automatically copy the leading Forex traders.
The main difficulty in creating such an app - to remain simple. Forex itself is a very complex industry, with social trading this challenging task is multiplied, as we work with people who are not traders and in most of the times are not familiar with the terminology, forex levers, operations and are lacking common finance knowledge.
User research

UI/UX Design

Native iOS & Android apps development

Analytics & Optimization

Scalable app architecture

Constant iterations & improvements


The data is updated several hundred times per second – one of our priorities was high-speed operation and uninterrupted optimization, as we understand perfectly just how important well- balanced functioning is to a trading application in particular. Obviously, the matter of data safety and security was given special consideration, as the customers work with real money.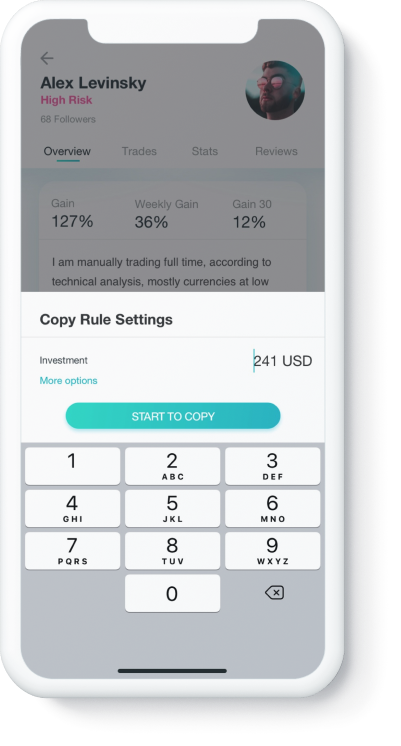 Color preference is an important aspect of visual experience.
Lue was chosen as a main, due to it makes people feel safe.

Lue is a very common color for websites and apps, it represents reliability, which is a good thing for finance companies.

And one more important reason — most common types of color blindness can see the color blue. This can't be said for colors like green or red.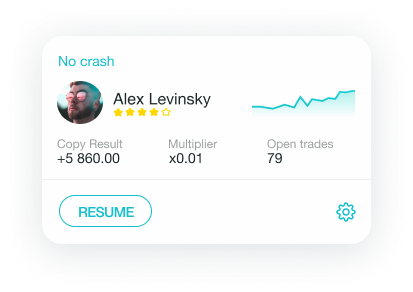 The app gives users all the tools, so traders and followers can open or close any copied order at any time, anywhere! Just the way how you like it — available on the web, iPhone and Android mobile phone, iPad and Tablet.

Chili Labs have created mobile Social Trading Platform that is used daily by thousands of people worldwide, helping them to invest money according to their needs.

Now investors have ease of access to all Leader information by their iOS or Android mobile phone or tablet, iPad. Access leaders trading history deals opened, closed and therefore can calculate risks accordingly to planned investment amounts.