Form better saving habits with Design Thinking

For Leading Latvian bank app

We had a challenge to find and create a completely new solution for Leading Latvian bank that would encourage users to make a habit of saving money and move it to a savings account.

We were looking for digital solutions that are both innovative and user-centered. That will help to educate, and will give users valuable, and practical ways to save money.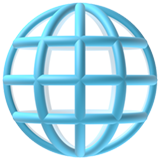 We chose design thinking as it helps to systematically create innovations and apply them rapidly. We used Jira, Google Meet, Notion, and Figma as core tools for the project.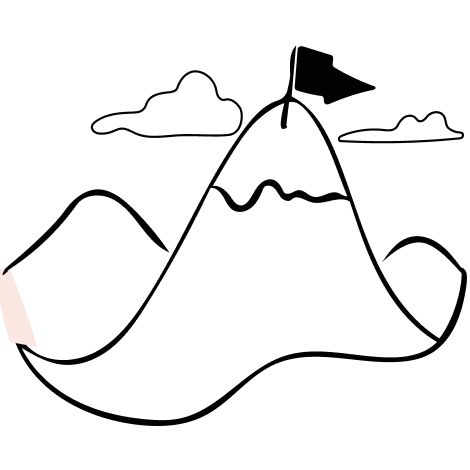 Design thinking… is to take into consideration different points of views and test them.
At this stage, we took 26 in-depth interviews to understand people's needs and pain points.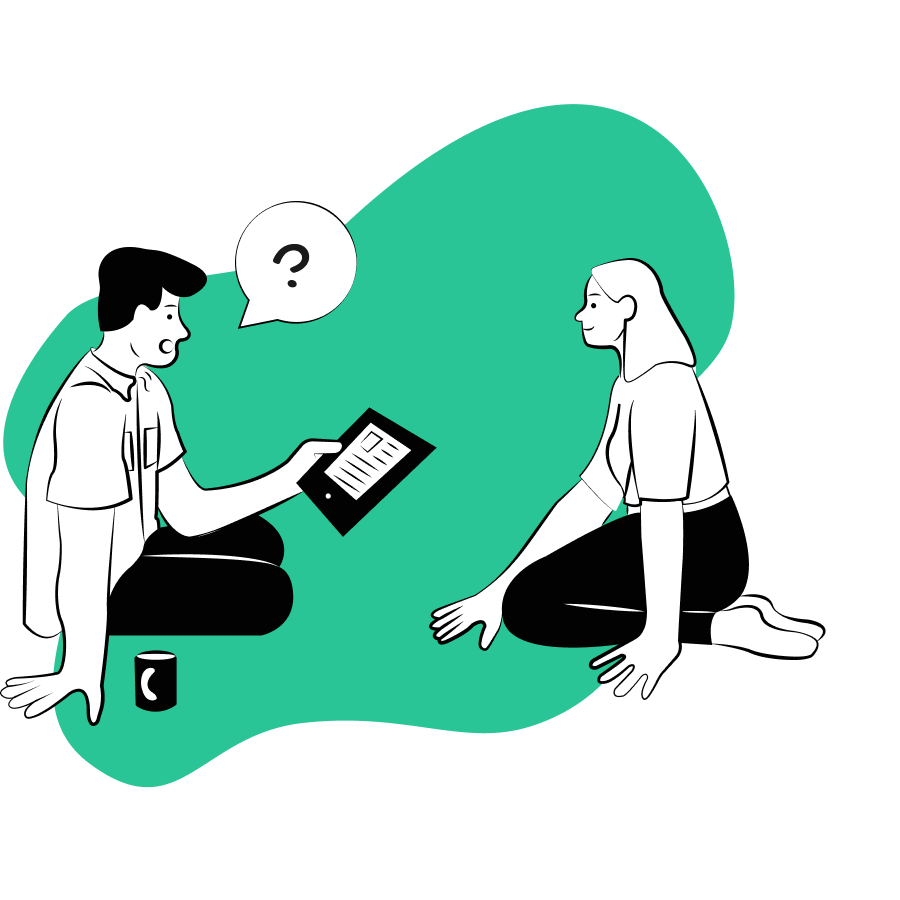 People who use design thinking can confidently create better, human-centered products that users would love.

Here we identified insights and findings, as a conclusion the personas were created.

It was an amazing team collaboration stage: Leading Latvian bank stakeholders created ideas, prototyped them, and presented them to each other.

As a result of the ideation session, we got 2 selected ideas, that we prototyped twice for test sessions №1 and №2.
There were 2 test sessions. We understood 'what wow' and 'what works' for every persona type.

Design thinking…
is identifying pain points of a persona.
Together with the bank we prepared our minds to create innovation. The main items that we discovered – getting the right mindset, broadening horizons, and customer empathy.

We defined a research goal and questions, then we went deeper into the knowledge field of savings, existing solutions and even made some test interviews with our colleagues to get to know the topic better. These things helped to create a question list for the next steps.

After we conducted 26 qualitative interviews with the target audience. The goal was to know their savings habits and circumstances that influence savings ability.

Some of the interviews were remote, but most of them we had in Leading Latvian bank and Chili Labs offices.

Thematic analysis was a great helper for deeper understanding the information that we got during the interview sessions. Summarizing, we had 6 theme groups that consisted of 57 subgroups.

Themes display only findings that we have gathered, but the main objective in the research is insights. So we walked through all the findings again and defined 26 valuable insights. These insights represent a problem, needs, and behavior by describing context.

Thematic analysis and insights
A good story creates a cause of empathy, it ignites people's will to help solve problems of others'. It's a reason why we defined 4 archetypes, aka personas, based on research data.

As a result, Chili Labs team presented personas to stakeholders from the bank. This was a presentation of personas' stories, their savings and spending habits prepared stakeholders' minds to be empathetic and gave a growth mindset for the ideation session.

Design thinking…
is about taking care of user needs.
The main focus is finding a solution that would help all four personas.

The structure of an ideation workshop is essential, as it sets up the precondition for best ideas generation. It was created to have a focus on achieving a particular aim or result in a time-bounded environment.

Every team was tasked to generate ideas for their assigned persona. During this step, every team member worked separately using suggested worksheets, it helped to get more unique ideas.

Afterwards, team members evaluated all ideas and chose two for prototyping in the next phase.

During this step, teams were creating two paper prototypes to present their ideas to other teams.

This process showed the bank's team spirit, as workshop participants lively discussed the ideas. It was pleasing to conduct the workshop for people who were ready to empathize with customers and create well suiting solutions for them.

During the last step, teams presented their ideas to others and discussed them together. After the discussions, there was a voting time! The balloting was done in secret, and every participant had 2 votes.

As a result, we got two most voted concepts. These will become the foundation of the upcoming solution that will solve personas pain points in the banking app.

Design thinking…
is not about process and questions, it's about people.
Here we discover if the chosen ideas will work for users, why yes or why not? How the idea should be improved for successful results in the future.

We started by creating two prototypes in Figma. Some hypotheses were born during this process, and we used them as key elements to create a test structure.

The first session had the structure that helped us to see the user's reaction to the idea and evaluate it. The second test had a similar structure, but some screens were reworked according to the results of the previous test and new hypotheses.

We conducted 17 remote interviews, using Google Hangouts as chosen software, while validating our ideas for two test sessions.

The main goal was to show all ideas' possibilities and to catch users' reactions, and to know the reasoning behind it. The tests were iterative: idea prototypes were reworked between test sessions and after them.

The ideas were ranked by user acceptance, hypotheses' testing, UMUX results with user reasons and of course interpretations. The main focus was to have a deep understanding of the idea rejection reasons, it helped us to improve the idea.

During the results evaluation we took into consideration tested persona's type, even though the test audience was not proportionally correct with existing users.

It impacted our solution and we had to make adjustments to align the outcomes with all persona types.

In the end, by using the design thinking approach, it allowed us to get to two ideas that were ready for inclusion in the existing banking app.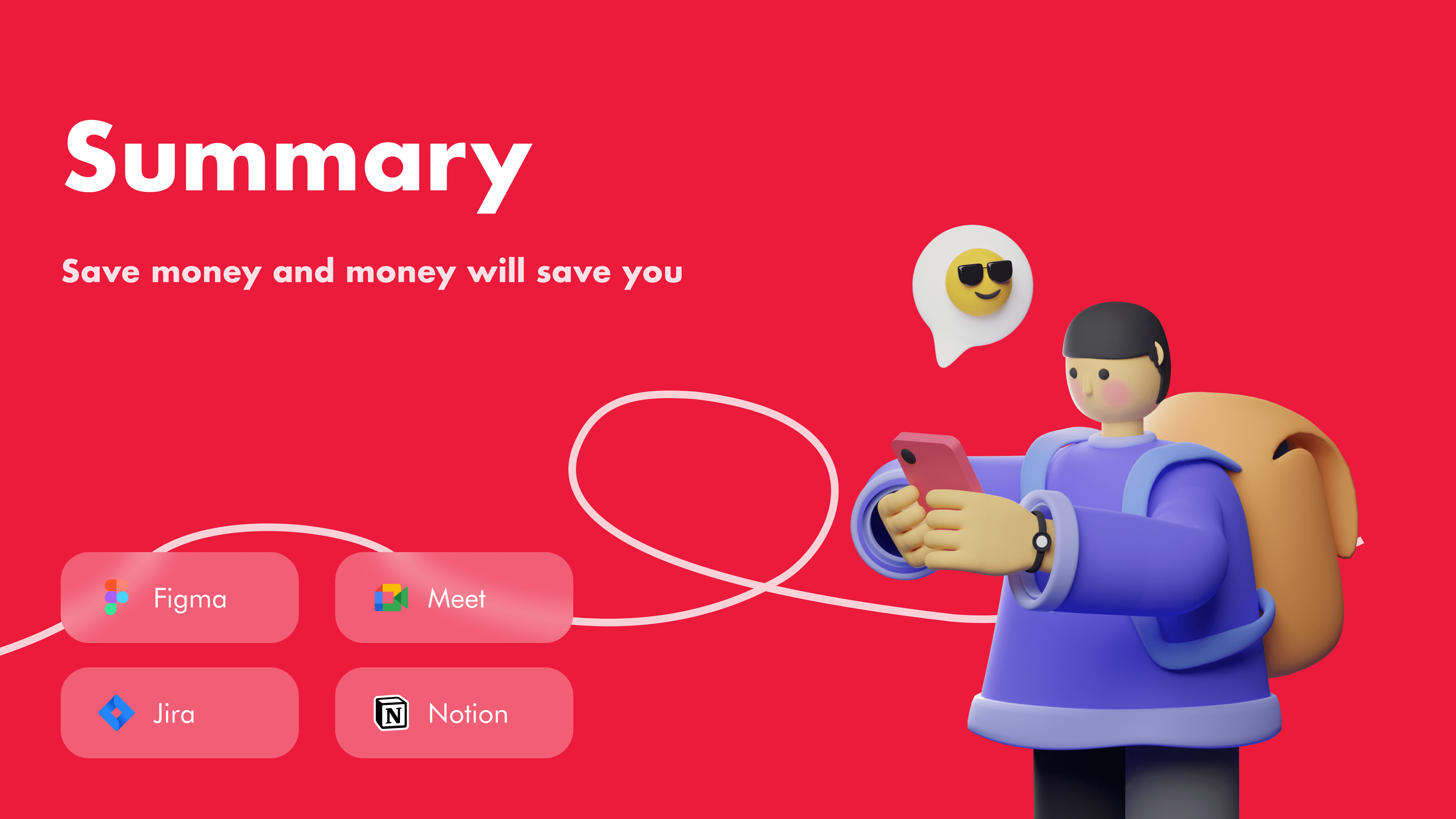 We were tasked to create a completely new solution for Leading Latvian bank users that would allow them to make a habit of save money more naturally and move it to a savings account.
The only part is left… To wait for the implementation and outcomes from the bank. It is challenging to just sit and wait for the outcomes of months of your hard work.